Adam Jenkins
Tel: 215.380.6426
e-mail Adam

Adam Jenkins is a conservator of Decorative Arts and Sculpture in private practice with a studio in Philadelphia. He works on a broad range of materials including metal, ceramics, glass, stone, plaster, organic media (plant and animal materials), and some modern media. He treats objects ranging in size from small decorative objects to monumental outdoor sculpture and large-scale architectural features.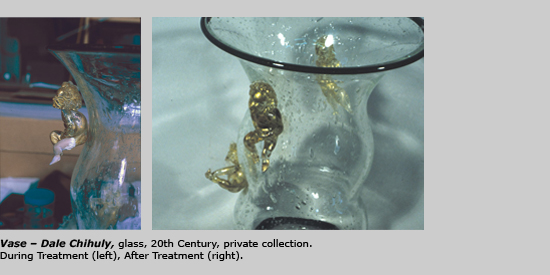 Adam received his MS in Art Conservation from the Winterthur/University of Delaware Program in Art Conservation in 2002 with a specialization in objects. He served as Project Conservator overseeing the disassembly and treatment design for Atmosphere and Environment XII by Louise Nevelson located at the Philadelphia Museum of Art (PMA) and owned by The Association for Public Art (aPA). He was subsequently awarded a three-year Mellon Fellowship in Objects Conservation at the PMA. In 2007, Adam and his team laser-cleaned the architectural terra cotta cornice on the PMA's exterior.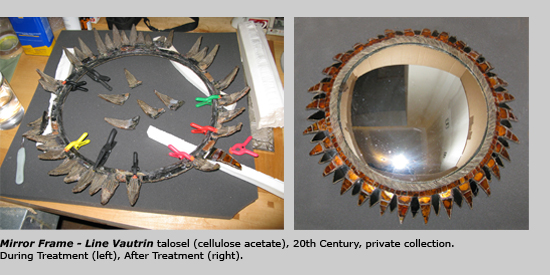 Before opening Adam Jenkins Conservation Services, LLC, in 2012, Adam worked for Milner+Carr Conservation and Materials Conservation Co., both in Philadelphia. Adam has been integrally involved in several other Philadelphia public sculpture conservation treatments including Giant 3-Way Plug by Claes Oldenburg, at the PMA, Joan of Arc by Emmanuel Fremiet, and Porthcurno by Barbara Hepworth - both located on the Benjamin Franklin Parkway. Early in 2014, Adam completed the treatment of Augustus Saint Gaudens, Diana, located in the PMA's Great Stair Hall balcony.
Adam Jenkins Conservation Services, LLC, provides conservation assessments and treatment services, professional art couriership, laser cleaning, mount-making, and consulting services for several private collections in Philadelphia, New York, and Washington, DC. His Philadelphia institutional clients include the Philadelphia Museum of Art, The Franklin Institute, and the Museum of the American Revolution.
He has extensive experience with LASER cleaning technology and has undertaken several laser cleaning projects throughout the Northeast. Adam lectures regularly on LASER cleaning and teaches an annual mount-making workshop for the Winterthur/ University of Delaware Program In Art Conservation.
Adam is a board member of the Philadelphia Area Conservation Association (PACA) and is a Professional Associate in the American Institute for Conservation.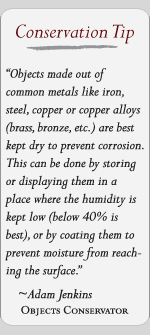 For more objects conservation tips and guidelines call or
email the ACA.